Reward Points
You Deserve a Reward!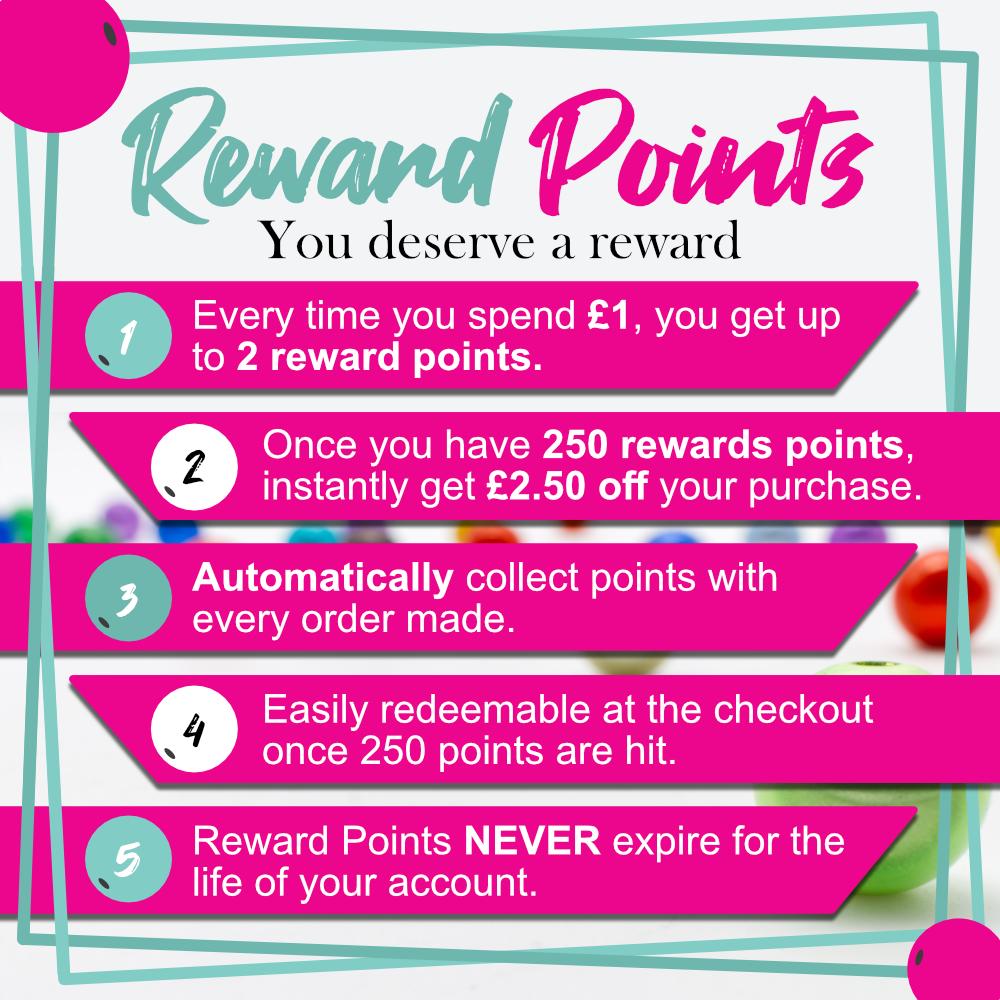 Now every time you shop with Totallybeads you can earn reward points to get money off your next purchase.
For nearly every £1 you spend on a product you get 2 Reward Points.
Once you have 250 Reward Points you can get instant money off your next purchase.
You can check your points balance on the checkout page under the Promotions and Discount Box. Every time you checkout you will see the total number of reward points you have earned so far. Once you reach 250 points you can click on the button to redeem those points for money off your purchase.
You can also check you reward point balance at any time by viewing your account.
1 point equivalent value when redeeming is 1p
HOW TO REDEEM
Make sure you are logged in your account that contains the points ( Please note if you checkout with PAYPAL and choose express option and use an alternative email address the points will go to the paypal email address and all order information also)
When you are logged in and on the shopping cart screen if you have 250 points or more you will see the REDEEM YOUR POINT button in bright pink, click this and the points will be used and the discount will appear in the the Discount line together with any other offers you might have.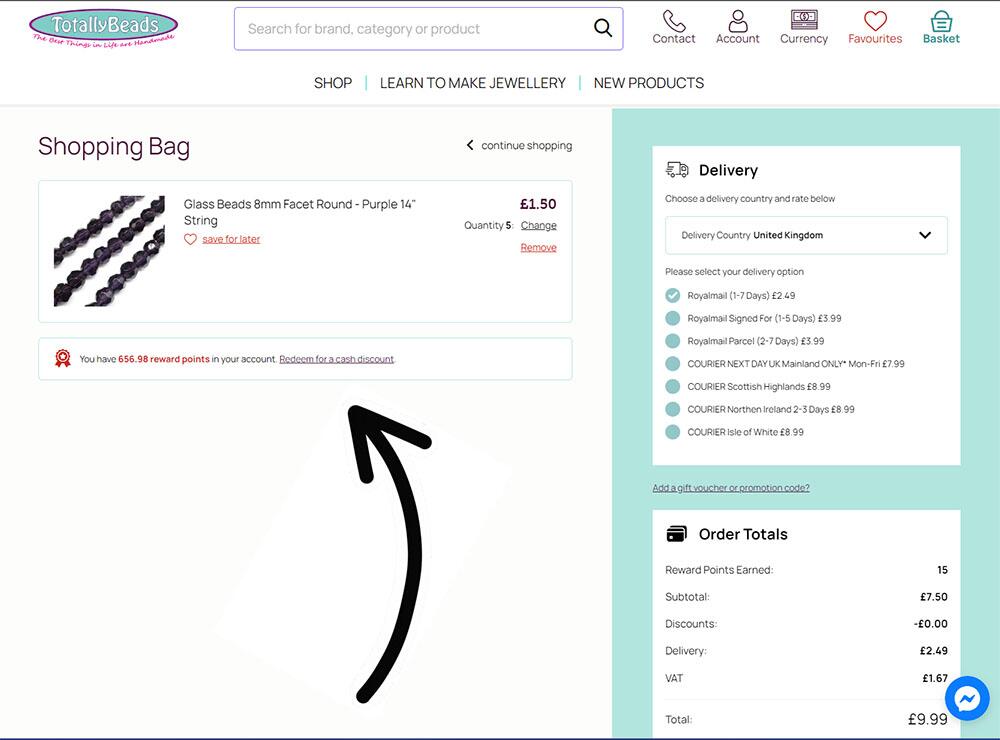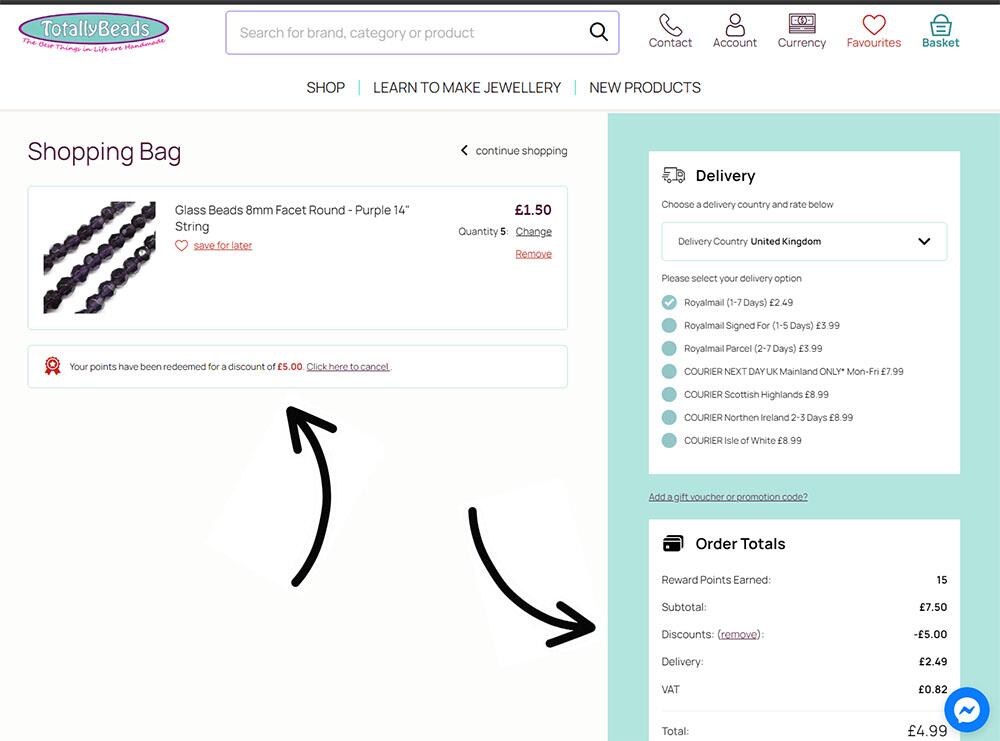 *Terms and Conditions:
1. Reward points will only be added at the time of purchase and cannot be added at a later date. It can take up to 24 hours for points to be available in your account. Reward points cannot be earned on purchases made prior to the start of our Reward programme (09-02-2016)
2. Points can only be earned from shopping online, no points can be awarded on purchases made during Open Days or Bead Shows.
3. Points are awarded on products over £1.00, except on gift vouchers and Free Electronic downloads. Other products may be included or excluded from time to time at the discretion of Totallybeads. For products that cost more or less than £1 the points will be pro-rated
4. Totallybeads reserves the right to vary the rate at which Reward points are earned (including offering bonus points from time to time).
5. If a transaction on which points are earned or redeemed is cancelled or reversed or a product is returned (in accordance with Totallybeads Return Policy) Totallybeads will reverse the associated points earned or redeemed.
6. Customers with discounts applied to their orders do no qualify for the Reward Points.
7. If goods are returned to TotallyBeads for a refund then the points value will be deducted from the account.
8, Points have no cash value and cannot be used other than online orders with TotallyBeads
9. Products that are discounted with have a lower value of points allocated to them or no points. Check product details for exact number of points.